Signing your child up for music lessons isn't just about music; it's also an investment in your child's future.
Children who take music lessons experience rapid growth in brain development within just 20 days of starting music lessons!
How does Rochester's School Of Guitar fit in?
High-quality Music Education Makes a Difference:
Rochester's School Of Guitar provides a completely NEW, dynamic, fun, enriching and effortless learning experience to better your child's music and life and in turn, your family.
In the traditional, isolated setting of music lessons, children often toil for months, make no progress, and walk away hating their lessons.
The traditional isolated music lesson:
Gets boring after a number of lessons
Rochester Guitar Lessons Doesn't encourage and make it easy for kids to practice
Rochester Guitar Lessons Doesn't provide the necessary engagement and community necessary for a child to really grow as a person and as a young musician
Rochester Guitar Lessons Provides no motivation to keep the student learning and improving
Rochester Guitar Lessons Is either made up on the spot or are a cookie cutter method they use for everyone
Research has proven that children who receive higher quality music lessons do better in school than their peers do. Music lessons could even increase your child's test scores in math, science and many other area's by 20%.
Rochester's School Of Guitar provides a better experience, better musical education, and better results.
So why would you want to stick with the usual boring, incomplete traditional methods!
Rochester's School Of Guitar provides you and your child with a completely new dynamic learning experience you won't find anywhere else in Rochester. Your child will love it and the results will show!
By Joining Rochester's School Of Guitar, Your Child Will:
Have more fun with a more engaging learning experience
Join a warm, welcoming community and develop strong social skills and teamwork
Want to practice, guaranteed
Develop self-esteem and confidence
Learn a skill he can carry with him for the rest of his life
Develop a healthy and creative outlet for self expression
Increase academic performance
Improve his ability to focus
Learn self discipline and what it means to reach goals
Learn what it means to work for a delayed reward
Personalized Pre-made Material: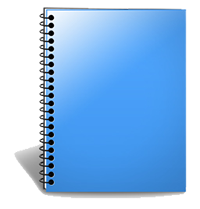 All materials for your child will be pre-made and designed specifically for their personal situation at no extra expense to the student's family. This will make the learning process much easier, because it allows students to move at their own pace and prevents frustration and being overwhelmed by constantly changing materials.
At Rochester's School Of Guitar we will focus on developing common core skills. This will get your kid feeling more confident, enjoying themselves and playing music much faster.
Multiple Class Options: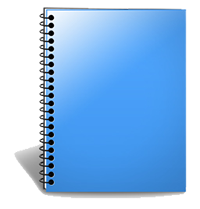 Rochester's School of Guitar understands that every child and family has different needs. To accommodate these needs, Rochester's School of Guitar offers many different formats for lessons and classes that no other guitar school in Rochester can offer.
This will allow you and your child to personally tailor the musical experience, making it more enjoyable and also making sure at the same time that your child gets exactly what they came for.
More class options will open up to them as they become better players, and this will provide them with an even more engaging experience while also giving them something new to look forward to in the future.